Trusts Attorney in Dunkirk, MD
Trust Lawyer in Dunkirk, MD
Establishing a trust is among the most important things anyone with an estate can do to ensure that your finances make sense for you and the people you love. Law Offices of Julie A. Schejbal provides clients with the peace of mind that comes with knowing your estate is secure. As an experienced trust lawyer in Dunkirk, MD, Julie A. Schejbal has all the knowledge and education needed to draft an air-tight trust, ensuring the safety of your assets for years to come. Rest assured that you are getting a lawyer skilled in trust planning, in whom the security of your finances and the well-being of your beneficiaries find legal shelter.
Secure Living Trusts
Think of a living trust as a safety net that keeps your assets safe while you still live. Julie A. Schejbal provides the professional aid you need when it comes to drafting the legal documents necessary to create a trust that will keep you financially secure no matter what occurs. Trusts ensure that no action can be taken regarding your estate that harms you or any beneficiary of the trust in a financially negative manner. They create a legal barrier that protects your assets from anyone who might have the legal ability to harm you financially.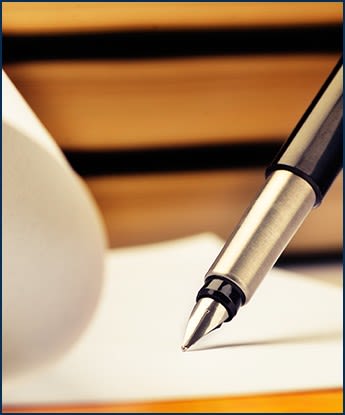 Julie A. Schejbal uses her experience as a trust lawyer to make sure that everything is perfect, legally in order, ensuring that the trustee in possession of the assets gets access to them as you dictate. There are many benefits associated with trusts, and your beneficiaries can expect the following advantages:
No Probate

Smooth Passing of Assets to Beneficiaries

Enhanced privacy since Trusts Are Not Public

No Court Fees

Protection from Heir's Creditors

Control over Access to & Distribution of Assets
Trust Planning Handled With Care
Like with estate planning, the intricacies trust planning needs the knowledgeable guidance of a trained professional to ensure that everything is in order. Julie A. Schejbal provides the support you need, with more than 25 years of experience in handling the delicate process of creating a trust, including the formation of trust funds and pet trusts. As a former lawyer for the IRS, she is especially pragmatic when it comes to finances and tax laws. This experience means that she is the name to trust when it comes time to make sure your assets are shielded from parties who do not have your best interest in mind.
Contact Julie A. Schejbal for a trust lawyer with the experience necessary to keep your assets safe. She is proud to serve Dunkirk, Prince Frederick, Solomons, Bowie, and Upper Marlboro, Maryland, and the surrounding area.