Conservatorship Attorney in Dunkirk, MD
Conservatorship Lawyer in Dunkirk, MD
If you have a loved one who has become severely disabled or sick to the point of incapacitation, it may be time to seek conservatorship in Dunkirk, MD, to protect them. Seeking the aid of a qualified conservatorship lawyer is the best way to ensure the safety of their estate and to properly manage their finances. Law Offices of Julie A. Schejbal, CHTD is here to offer effective legal counsel for making the tough decisions involved in these matters.
Let Julie A. Schejbal sit down with you and determine a course of action that will best benefit you or your loved one, whether they have already fallen ill or you want to protect them in the future.
What Does a Conservatorship Lawyer Do?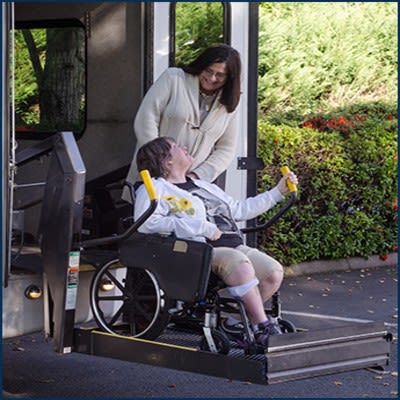 Adult conservatorship is a legal arrangement that protects the estate and assets of a disabled person. In this arrangement, the conservator, or the person in charge of the agreement, can prevent parties from taking undue advantage of the disabled person while at the same time preventing the disabled person from spending his or her assets without cause. Once appointed, the conservator has the legal ability to rescind any contract or agreement that negatively impacts the interests of the disabled person, also called the conservatee.
In most cases, the conservator is appointed as guardian of the disabled or otherwise incapacitated person. A conservatorship attorney is a responsible party who may recognize that not everyone is suited for the task. While the court has the final say in the matter, the legal counsel you seek will influence the court to rule in the best interest of the disabled person. Julie A. Schejbal's job is to carefully assess the nature of your case and determine what will benefit the individual and family the most. She offers experienced guidance through the intricacies conservatorship, fighting to make sure that the absolute most qualified individual for the job is appointed as the conservator.
Legally Sound Adult Conservatorship
Julie A. Schejbal has more than 25 years of experience providing airtight services to protect elderly or otherwise disabled persons not capable of making sound medical decisions on their own. Whether you know someone who needs the protection of a conservatorship lawyer, or you want to draw up a trust to safeguard you in the future, she is here to guide you through the process and ensure that no ambiguity exists regarding you or your loved ones care. Set up an appointment for a free consultation.
Contact Julie A. Schejbal to help you navigate the intricacies of conservatorship. She is proud to serve Dunkirk, Prince Frederick, Solomons, Bowie, and Upper Marlboro, Maryland, and the surrounding area.