Powers of Attorney Lawyer in Dunkirk, MD
Powers of Attorney Lawyer in Dunkirk, MD
Even though you have established a will laying out your wishes and how you want your estate to be divided, you may not always be the most qualified individual to manage your estate while you still live. This is why it is of the utmost importance to seek a qualified lawyer to establish powers of attorney in Dunkirk, MD, in case you become unable to make decisions. Law Offices of Julie A. Schejbal, CHTD is dedicated to ensuring that you make the best decision possible regarding whom to trust to manage your estate. Whether you want to establish a durable power of attorney to manage all of your affairs or a more limited arrangement, such as medical power of attorney, of Julie A. Schejbal is the name to trust for an experienced attorney who will guide you through every step of the process.
Establish Durable Power of Attorney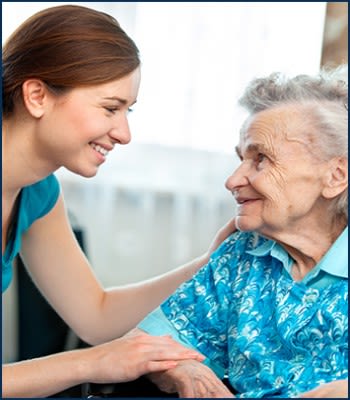 Nothing is more important than deciding upon the person whom you trust the most to take control of your estate and well-being once you are no longer able. Julie A. Schejbal understands this as well as anyone and is therefore dedicated to helping you decide on the best possible candidate to handle your legal and financial affairs. Establishing a durable power of attorney defines exactly who you want in charge of your affairs and precisely what power you are going to give them legal control over.
No matter how old you are, it is important that you decide upon who will be given control over your estate in the event that you are incapacitated by sickness, accident, or advanced age. If you were to suddenly be put into a coma by an unexpected medical accident, and therefore unable to manage your estate, your assets will be at risk if you have not given anyone powers of attorney.
Giving someone these legal powers is an important decision, one that needs the guidance of an experienced lawyer such as Julie to give you an objective outside opinion. Giving someone these powers allows them to pay your bills, making sure there are no outstanding debts that would burden your beneficiaries.
The Importance of Establishing Medical Power of Attorney
If your estate is limited or you do not desire anyone to take control of it in case of an accident, it is still important that you establish medical power of attorney to guarantee that your every desire regarding your medical care is fulfilled should you yourself not be able to dictate it. This type of limited power of attorney gives specific instructions to the individual designated regarding the way in which you want to receive medical care, including procedures you do or do not want performed or the consideration of life-support in cases where waking up is unlikely. The designee can also sign DNRs should you wish not the resuscitated.
Julie A. Schejbal has more than 25 years of experience providing compassionate, common sense advice in the field of powers of attorney. Her top priority is to ensure you get the care you want when you are unable to give the instructions. Trust in her knowledge of the law to make sure the right person is appointed and that they are given the correct instructions in case of the worst.
Contact Julie A. Schejbal to set up powers of attorney today, and ensure that you are treated exactly how you wish. She is proud to serve Dunkirk, Prince Frederick, Solomons, Bowie, and Upper Marlboro, Maryland, and the surrounding area.