Wills and Trusts
Jan. 20, 2020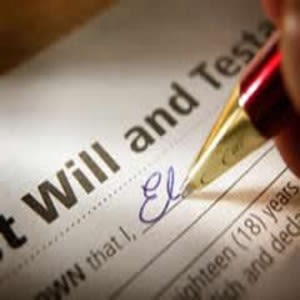 A will is a document that tells a person's family or heirs and the courts on how to distribute his or her money and property.
A will is a basic estate planning tool, and a current and valid will is the best way to make sure your property is distributed according to your wishes and your family is taken care of after you're gone. Many people also use trusts in conjunction with their will, as an independent estate planning tool or both.
Whether you want to prepare your first will or you are interested in updating your estate plan or exploring trusts, an estate planning lawyer can help you tailor a plan to your needs.
Wills
A will tells the world how you want your property to be distributed when you pass on. You may use a will to name your family, friends, distant relatives, charities or others as recipients of your property, and you can also use your will to give other types of instructions, such as naming a guardian for your kids and specifying an executor for your estate.
If you wish to name a guardian to make decisions regarding your children's health, education, and upbringing, it is important that the person you name as a guardian has agreed to the role because a named guardian can refuse the responsibility. Similarly, because the executor is the person who will make sure your directions are followed as closely as possible, it is important that the person you name as executor understands that the role involves considerable responsibility and time and is willing and able to perform the functions required of an executor.
Because the law, your financial circumstances, your family circumstances, and your objectives change over time, you should review and update your will with your attorney periodically.
For example, many wills do not automatically take into account events that occur after the will was drafted, including divorces and remarriages, births, and deaths of named beneficiaries. A will can be updated by a new will or by amendment (known as a codicil). Wills and codicils must be drafted and witnessed in specific ways to be valid; your attorney can advise you on the relevant rules.
Trusts
A trust is a legal entity that is created to hold assets for the benefit of another person or entity. The person or entity for whose benefit property is held in trust is called the beneficiary, and the person who creates the trust is known variously as the settlor, creator, donor, trustor, grantor or founder.
The settlor creates the trust by transferring property or assets into the trust and by establishing the terms of the trust, including the rules regarding the management of the trust, the identities of beneficiaries and the circumstances under which trust income or assets will be distributed. The person or entity who is responsible for managing the trust in accordance with the terms of a trust is called the trustee.
A trust can be created and take effect during the settlor's life or when the settlor dies. A trust that is created and becomes effective during the settlor's lifetime is called an inter-vivos or living trust. A trust that is created by a will and becomes effective when the settlor dies is called a testamentary trust, a trust under a will or a pour-over trust.
A trust that cannot be terminated once it is created is called an irrevocable trust, and a trust that can be terminated by the settlor after it is created is called a revocable trust. In most jurisdictions, a trust is considered irrevocable unless the settlor has specified that it is revocable.